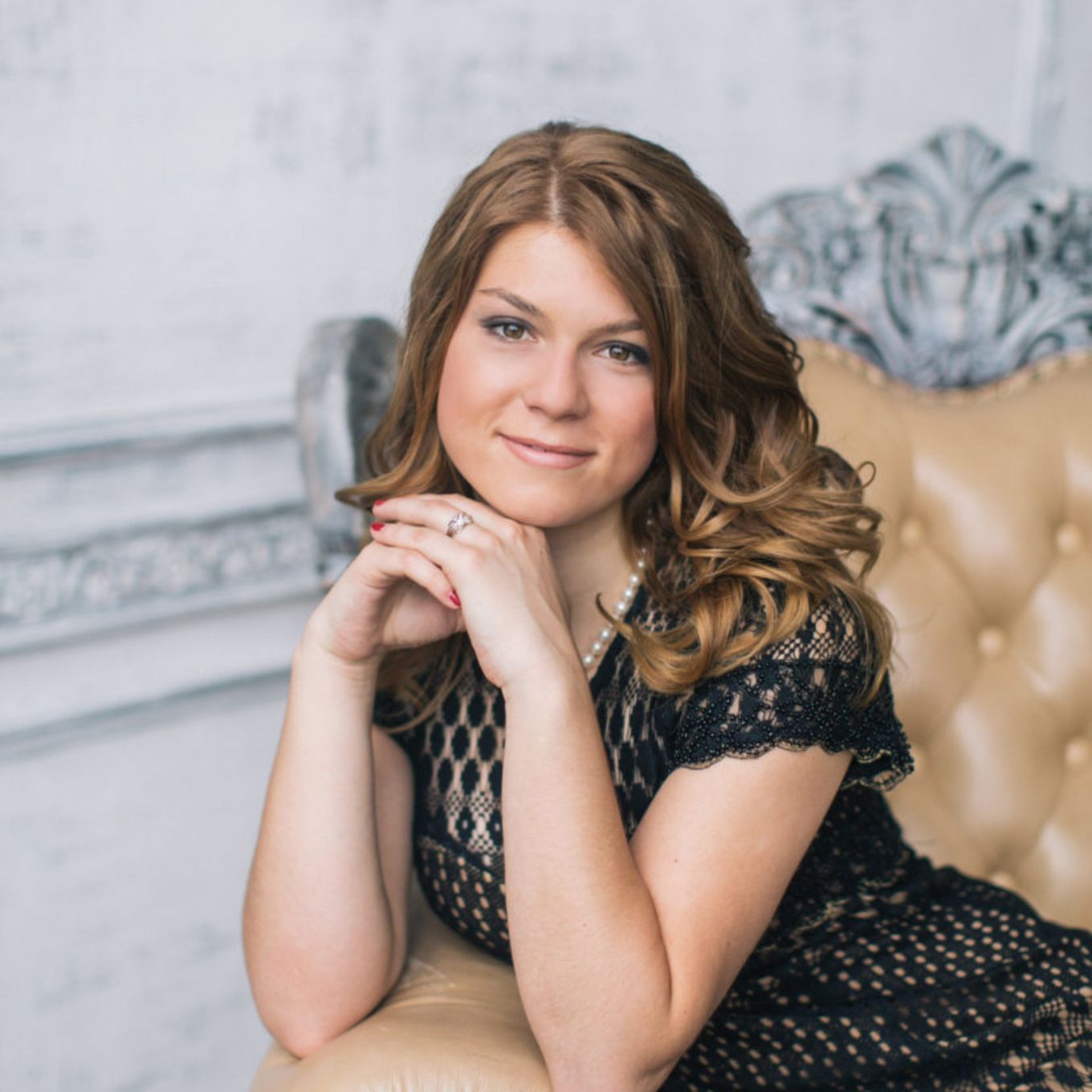 OPERA PERFORMER & VOCAL COACH
About Anastasia
Russian American mezzo-soprano Anastasiia Sidorova recently graduated from the Curtis Institute of Music, where she held the Curtis Friends Board Fellowship and studied with Patricia McCaffrey.
This season, Anastasiia sings Madame Flora (Baba) in a film of The Medium with Curtis Opera Theatre, as well as performing Mahlers' « Lieder eines fahrenden Gesellen» with Curtis Chamber Ensemble under the baton of Robert Kahn.
In the 2020-21 season, Anastasiia sang Sesto in MERCY, a film by the Curtis Opera Theatre based on Mozart's La Clemenza di Tito. She also performed in the concert "Sounds of Spring" with Opera Philadelphia.
Anastasiia participated in the Wolf Trap Studio Artist program both in 2018 and 2019, performing Giovanna in their production of Rigoletto and Dryad in Ariadne auf Naxos. She has also attended Ravinia 's Steans Music Institute (2020,2021), the Music Academy of the West and the Verbier Music Festival in Switzerland.
In 2019 she was one of four singers to go on American Tour as a part of Curtis on Tour Program with Mikael Eliasen, performing Liebeslieder-Waltzer by Brahms.
As an Emerging Artist at Opera Philadelphia, she made her professional debut as Roggiero in Tancredi and performed Dritte Dame in Die Zauberflöte and Mércèdes in Carmen.
Performance Experience Highlights
Mércèdes in Carmen (Opera Philadelphia)
Dryad in Ariadne auf Naxos (Curtis Opera Theatre)
Roggiero in Tancredi ( Opera Philadelphia)
Dritte Dame in Die Zauberflöte (Opera Philadelphia)
 Olga in Eugene Onegin ( Verbier Festival)
Sesto in MERCY, film based on La Clemenza di Tito (Curtis Opera Theater)
Mezzo Anastasiia Sidorova's dusky mezzo added an air of mystery to her portrayal of the secretary, Florence Pike
Backtrack Review
Anastasiia Sidorova's Mercédès sounded luscious. They presented vivid, caring companions to Carmen without any of the usual "Shark Girls" shtick
Opera News
In the role of Olga, mezzo-soprano Anastasiia Sidorova's sparkling demeanor did much to brighten heavier moments. This was felt early on in her opening duet with Tatiana; the distant, dreamier expression of the latter was tenderly chided by the smirk Sidorova wore as her lines alternated between filling her sister's silences and weaving into a languid yet lovely unison. The final cadence of this number was given a resigned, almost sighing quality thanks to the presence of the clarinet stepping slightly forward in the musical texture. Through her arioso in the next scene, Sidorova's Olga carried herself through open and delighted gestures, relishing in the limelight, but it was her moments with Lensky where she gleamed with a more gentle, and alluring, charm.
Opera Wire
Pride of place goes to the secondary couple, Lensky (Evan LeRoy Johnson) and Olga (Anastasiia Sidorova). Johnson especially was notable, his honeyed tenor caressing the long lines of Lensky's gorgeous, celebrated aria. Sidorova has a wonderfully plangent, deep mezzo and very clear diction.
Philly Mag
Sidorova's "Lyubasha's Aria" from the same opera, her carefully modulated voice and alternately flashing and stricken eyes drawing an unsparing picture of the young woman's jealousy and doubt, was equally masterful.
DC Theater Arts
Anastasiia Sidorova—a member of Opera Philadelphia's Emerging Artists Program and a student at Curtis Institute of Music—shines in the brief but memorable role of Roggiero, Tancredi's page.
Talkin Broadway
LET'S WORK TOGETHER!
If you are looking to hire me for your next event, or are interested in vocal lessons, contact me today.